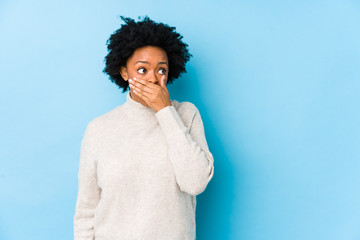 Many things contribute to a beautiful smile. White teeth, uniform pearly whites, and a gapless grin are a few. straight teeth are also a key part of having a beautiful beam, So this may seem unattainable when they begin to shift. But what causes teeth to do this in the first place? Continue reading to learn about seven common causes of shifting teeth as well as what your dentist can do to fix them.
#1: Bruxism
Bruxism is a condition that is characterized by clenching of the jaw and grinding of the teeth. This unconscious movement often occurs while sleeping, and it can lead to a range of oral health issues over time. This includes TMJ (temporomandibular joint) problems as well as shifting teeth.
#2: Aging
As we get older, our facial anatomy begins to get thinner and shrink. In addition, our lips will start to contract as well as get tighter and smaller. This causes pressure on the teeth that will start to push them out of place over time.
#3: Changes in Bone Density
Another change that occurs as we age affects the jawbone. Since our bone density will start changing, this will cause the jawbone to shift forward. This may cause the connection between the jaw and the teeth to become weaker, leading to shifting.
#4: Tooth Loss
If you get hit in the face or experience some other type of trauma, this may result in tooth loss or the need to have one pulled. The nearby teeth will begin shifting to fill in the gap.
#5: Involuntary Pushing
Some people involuntarily thrust their tongues against their front teeth. This may gradually cause a gap to form between the top and bottom rows.
#6: Dental and Orthodontic Procedures
Not all forms of teeth shifting are bad. For those undergoing orthodontic treatment, you can expect your teeth to shift into a more ideal position to close gaps and correct bite and alignment problems.
#7: Gum Disease
Gum disease is an oral health condition that is caused by improper oral hygiene. It can also be the result of certain medications, genetics, and other factors. If gum disease progresses far enough, you may experience teeth shifting.
3 Ways to Prevent Teeth Shifting
Several things can cause your teeth to shift, but there are ways to prevent it from happening in the first place, such as:
Replacement teeth – Replace missing teeth to prevent your remaining ones from shifting.
Wear a mouthguard – If You play contact sports or grind your teeth at night, make sure to wear a mouthguard to protect your pearly whites, jaw, and other oral structures.
Practice good oral hygiene – Be sure to Brush your teeth twice per day and to floss every night to keep oral health issues from developing.
3 Ways to Correct Teeth Shifting
If your teeth have already begun to shift, speak to; your dentist about having them fixed. Some treatments that may be a good fit for you include
Dental crowns – These caps are shaped like teeth and can make them appear straighter.
Veneers – These thin porcelain shells attach to the front of the teeth to make shifting teeth look more uniform.
Dental bonding – This fixes the same problems as veneers but costs less and isn't as durable.
Orthodontics – Invisalign can correct shifting teeth by guiding them into a better position.
About the Practice
If you're looking to fix shifting teeth, Dr. George A. Hoop is here to help. He leads the team at Total Dental Solutions for Adults from two convenient offices and can get to the bottom of why your teeth are shifting and determine how to fix them. To make an appointment or more information on their services, call their Fort Myers office at (239) 939-7299, their Naples office at (239) 594-8817, or visit their website.