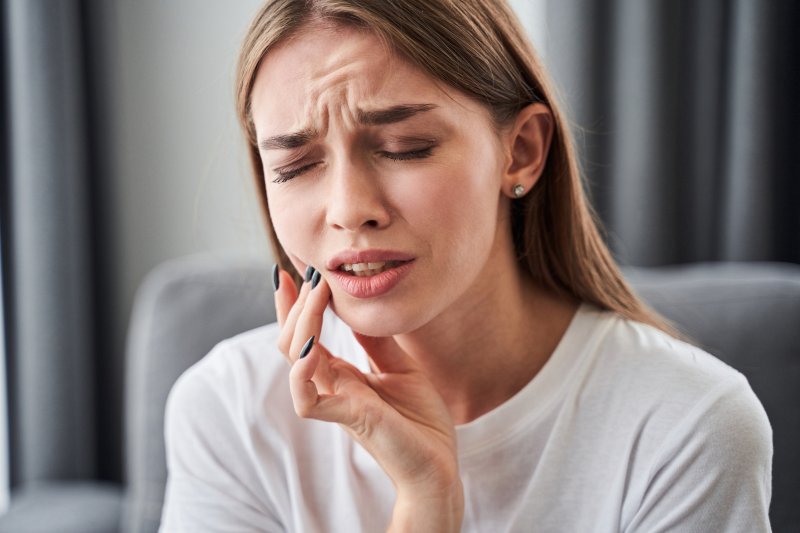 Experiencing a toothache, no matter how dull or severe, can be bothersome. While not all are preventable (i.e., sinus congestion, lodged food), many of the cases seen by dentists often relate to poor oral hygiene. The recommendation by your dental professional and the American Dental Association (ADA) is to maintain six-month dental checkups and cleanings. So, if you want to minimize your risk for problems that can lie beneath the surface of your gums, spend a few moments learning why it's beneficial to keep your scheduled dental appointments twice a year.
How Avoiding the Dentist Can Become a Problem for Your Smile
There are many reasons you might come up with to avoid seeing your dentist. Time, money, fear, or simply feeling as if you don't need to because you're not experiencing problems are all excuses you may use. Unfortunately, this mindset will only lead to worsening issues inside your mouth and body.
Tooth decay and gum disease are two of the most common problems seen by dentists today. Because they can form rapidly, it's essential to catch them early on to reverse the symptoms. If left untreated, it can plague your teeth, soft oral tissues, and eventually, your overall physical health (i.e., heart disease, diabetes, neurological cognitive decline). Oral cancer is also a major concern, especially if you smoke. It can develop at any age, which is why proper screenings by your dentist are the most effective way to catch abnormalities early on. Otherwise, it may be extremely difficult, if not impossible to treat.
Why Your Dentist is Your Ally
For many people, seeing the dentist is a chore. Having to carve out time twice a year to see someone who will check your teeth and tell you that you need to adjust your oral hygiene habits isn't something most individuals want to experience. However, the truth is that your dentist is your ally in the fight against many of the most common dental problems (i.e., tooth decay, gum disease, oral cancer, halitosis, etc.).
In the grand scheme, two visits each year does not require much of your time. In fact, it can actually save you valuable time and money in the long run. How? By catching problems early on, you can avoid the potential for complex, expensive, and invasive restorative and emergency procedures. A minor toothache that may only require antibiotics to treat can turn into an abscess that needs immediate removal. Not to mention the replacement process required for a tooth that is extracted.
Your dentist wants the best for your oral and overall health. When problems arise in one area, you can often expect issues to develop throughout your body as well. By taking a small amount of time to schedule an appointment, keep it, and allow your dental team to thoroughly examine your teeth and gums as well as give them a thorough cleaning, you will feel more comfortable and confident in the future of your smile.
About the Author
Dr. George Hoop is a dentist in Fort Myers and Naples who graduated second in his class from the Emory University School of Dentistry with his Doctor of Dental Surgery degree. After completing a periodontal specialty residency at Emory University, he continued to pursue continuing education opportunities, honing his skills in dental implant training. At Total Dental Solutions, he and his team work hard to provide preventive care to all patients. A staunch advocate, Dr. Hoop will carefully examine your smile and ensure it is properly cleaned to help you avoid more serious emergencies down the road. If it has been a while since your last dental checkup, contact us at (239) 594-8817.