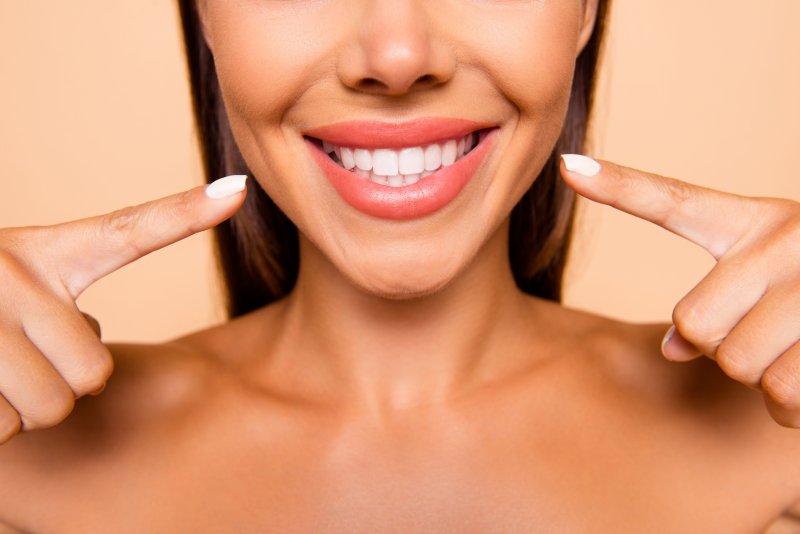 When looking to make changes to your appearance, you may be thinking a new hairstyle, spray tan, or even facial injection can put you one step closer to a more youthful aesthetic. But what about your teeth? Are they the culprits behind your dissatisfaction? If so, you may wonder if either veneers or crowns will lead you toward a new and improved look. A cosmetic dentist is here to weigh in on the topic and provide information that will help you better determine which option you want to replace and transform your flawed smile.
Why Choose Dental Crowns?
As one of the most tried-and-true restorative and cosmetic solutions available on the market today, you can trust that dental crowns will help you achieve the results you truly desire. Durable and reliable when it comes to covering chips, cracks, breaks, and deep, set-in stains, they are an outstanding go-to option if you want to change the way your smile looks and feels. Of course, there are instances where dental crowns prove more beneficial, such as:
Looking to repair or conceal flaws found on molars. Because of the pressure applied to these teeth when eating, it is best to rely on crowns more so than veneers because of their ability to withstand normal wear and tear and pressure caused by chewing.
Covering only a few teeth that have surface or deep-down stains.
Repairing teeth that are affected by bruxism and have worn edges that cannot be covered by veneers.
It's also important to remember that to receive a dental crown, you must be willing to undergo more extensive altering to your natural tooth. While your dentist will try to minimize the amount of tooth enamel and structure removed, it's not always possible avoiding further depletion of your regular tooth structure.
Why Choose Veneers?
When thinking about smile transformations, it is not uncommon for veneers to be the first thing that pops into your mind. Although once believed to only be available for the rich and famous, times have changed, and more and more people are turning to veneers to replace broken, stained, and damaged teeth. Here's why:
They require a limited amount of tooth enamel to be removed, allowing you to maintain more of your natural tooth structure.
Veneers are an ideal solution when attempting to cover flaws that exist on the most visible teeth because of their natural appearance.
They are capable of remaining in optimal condition for a decade or more depending on how well you take care of them.
It is far more unlikely for your veneers to become visible to others because of their permanent placement (unlike dental crowns that can begin to show a difference between the restoration and gum line).
One important factor you may not have considered is that dental crowns are covered by insurance, unlike veneers. Because crowns are most often used to repair or restore a decayed or damaged tooth, they are viewed as "medically necessary."
Ultimately, the choice is yours, but by choosing to talk about your available options with a trusted professional, you can better prepare yourself for an enjoyable and longer-lasting smile.
About the Author
Dr. George Hoop is a trusted dentist in Fort Myers who graduated second in his class from the Emory University School of Dentistry with his Doctor of Dental Surgery degree. After completing a periodontal specialty residency at Emory University, he continued to pursue continuing education opportunities, honing his skills in dental implant training. As the dentist at Total Dental Solutions, he is pleased to provide an array of comprehensive services to patients needing help to restore, rebuild, and enhance their smiles. With cosmetic solutions like dental crowns and veneers available, he can readily transform a person's smile, giving them greater confidence in their appearance for the future. If you're ready to say goodbye to the imperfections found in your smile, contact us at (239) 939-7299.